Wenger will sign 2 or 3 players during the summer transfer window
Submitted by

content

on Thu, 06/15/2017 - 09:17
According to the head coach of Arsenal, Arsene Wenger has admitted that he is planning to sign a maximum of 3 players during this summer transfer window as the club simply cannot afford to add a larger amount of performers.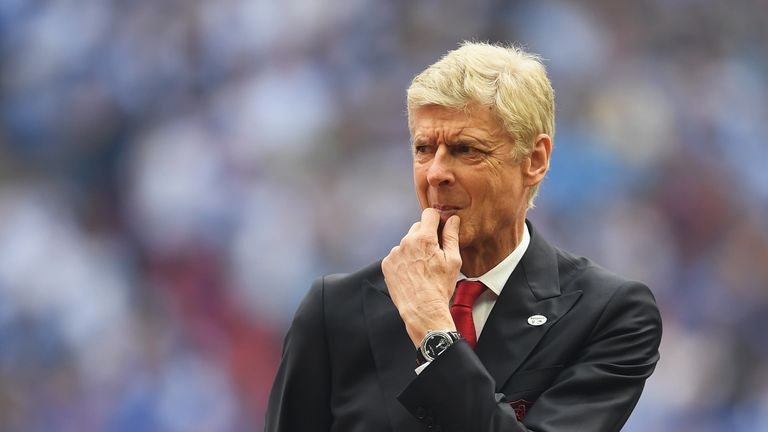 "Between a maximum of two or three.We cannot spend as much as many other clubs because some clubs have external resources that allow them to be basically unlimited´´
"We have to be clear what we understand as a big signing. When you buy a player for £40m, everybody will have at the start a positive judgment. When you buy him for £2m, he can't be good. That means a big signing is not necessarily linked with the amount of money spent." Arsenal´s Arsene Wenger as he talked about his summer plans.
It´s important to take notice of the fact that at the time of writing this article, Arsene Wenger has already used up 1 of his summer signing spots as it has been confirmed that the 23 year old Bosnian left-back SeadKolasinac will be joining Arsenal in the summer.
This means that Wenger has only 2 or maybe 1 more spot available for him to sign during this summer transfer window which is going to officially open on July 1st.

There is 1 player in particular that has been recently linked with Arsenal and that player is KylianMbappe of As.Monaco.
Mbappe is an 18 year French forward who has attracted the attention of top clubs from around the world. The rising youngster is already even being compared to Thierry Henry with football pundits saying that his playing style is similar to the former Arsenal player.
Arsene Wenger is a fanatic and supporter of Kylian Mbappe and the French manager wants to secure the services of the youngster to his squad but Mbappe has a price in the region of £122 million which might be too much of money and could be too risky for Arsenal to offload in a single player who still has not performed at a truly big stage.