Wenger wants Wilshere to improve
Submitted by

content

on Sat, 09/17/2016 - 05:35
It is reported that Arsene Wenger has told Jack Wilshere that his performance with Bournemouth will determine whether he still has a future at Arsenal.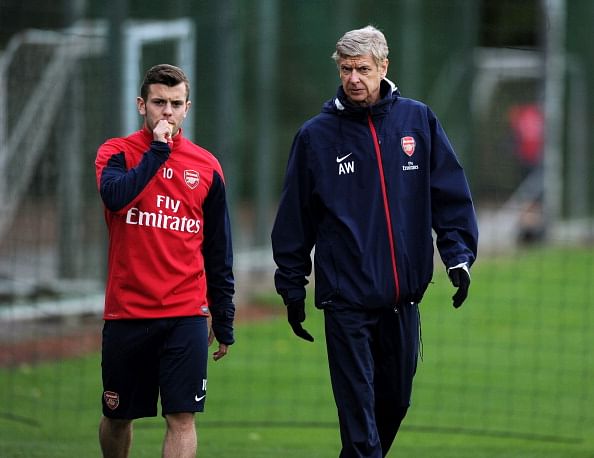 Arsene Wenger has allowed Wilshere to go on loan to Bournemouth in order to get some playing time.
Jack Wilshere has struggled last season with injuries and has only managed a few game for the London club. With the arrival of several forward players at the team, Jack Wilshere will struggle to get playing time in the first team. For this reason, Arsene Wenger has allowed him to go out on loan to Bournemouth.
However, it is believed that the French manager has told the England international that he needs to recover his form if he wants to have a career at Arsenal. He has told the player that he still feature in his plans, but he needs to come back fit and in form in order to get a place in the team.
Jack Wilshere has stated that he is happy at Bournemouth and that he is looking forward to the new season. He has thanked the Bournemouth supporters for their welcome, and that has stated that he will do everything he can in order to help the team.

Arsene Wenger has been a long –term admirer of the England international and believes that he still has a future at Arsenal. He said that with a number of quality midfielders at Arsenal, he will find it hard to give Wilshere playing time so as to recover match fitness. He believes that allowing him to go on loan was the best decision and that will allow him to get some much-needed playing-time and also give him some more experience.
Arsene Wenger believes that his current Premier League season will be the most competitive ever and that he is excited about it.