HOW ADEBAYOR REVEALED 'ARSENAL HATE' SOURCE
Submitted by

content

on Mon, 02/14/2022 - 07:43
A lot of Arsenal fans don't have any love towards Emmanuel Adebayorand one can say the feeling is mutual after the interview granted by the Togolese football icon during his time at IstabulBasaksehir in Turkey a few years ago.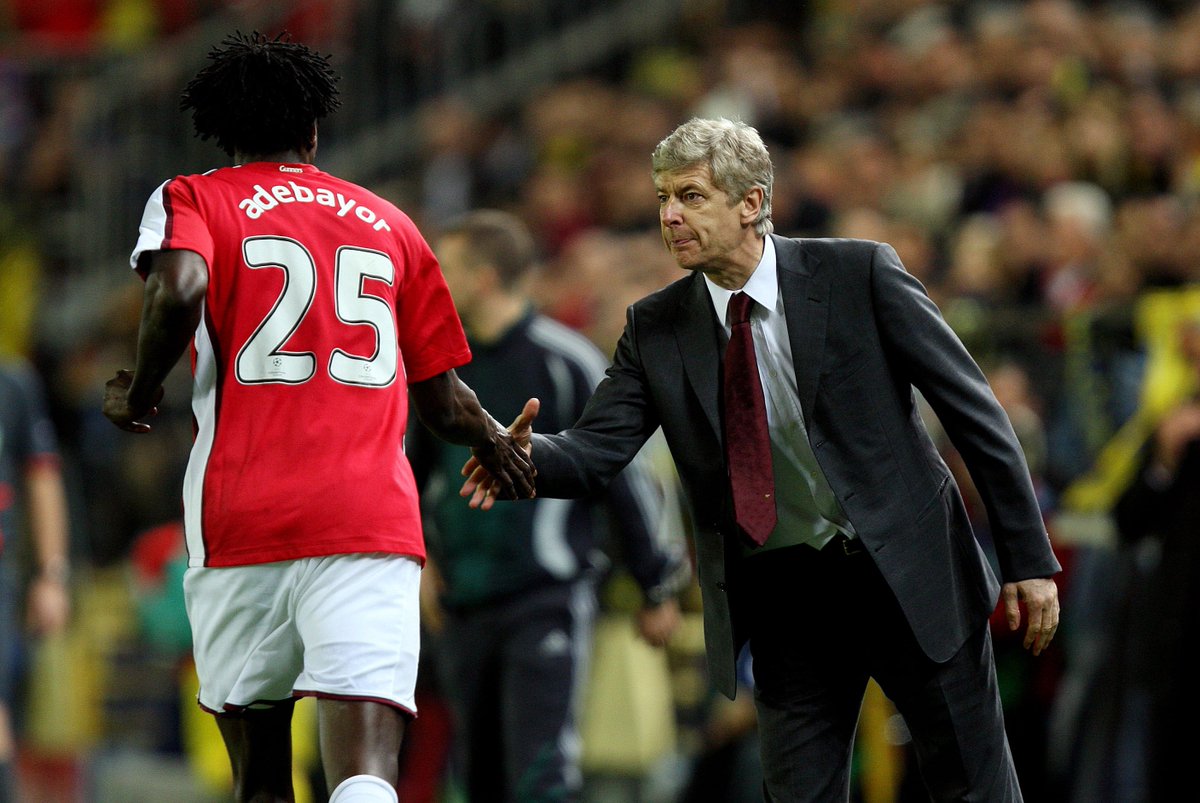 Adebayor was an important member of the Arsenal squad before he left to join fellow Premier League team Manchester City in a controversial transfer in the summer of 2009. The Citizens were said to have paid £25m to sign him.
The hate from the Arsenal fans stemmed from the way Adebayor left the club in addition to running the whole length of the pitch to celebrate scoring against them in the first Premier League meeting between Arsenal and hosts Manchester City on the back of his controversial move. Adebayor scored one of the goals as City beat Arsenal 4-2 at the Etihad Stadium. Also, the striker didn't help his reputation amongst the Arsenal fans when he left City to play for their North London rivals, Tottenham Hotspur.
On the source of his hate towards Arsenal, Adebayor told a Turkish TV program called Beyond The Game what led him on the path as he labelled Arsene Wenger as a fake manager. Adebayor narrated that he had a meeting with Arsene Wenger in his office where the striker was told that there's no future for him at the club anymore and that he needs to leave. According to him, he had no choice but to leave Arsenal to join City.
Adebayor was surprised to hear Wenger say that he left Arsenal to sign for City for the money during his press conference in London shortly after his move to the club was confirmed. He confirmed that Arsene Wenger fuelled his hate for Arsenal as he praised Jose Mourinho for his honesty when he was his manager.